Aquaplank
Water-resistant luxury planks for stress-free living
Showing all 6 results
Whitsundays - Aquaplank
Filter View
Product Search
See Who Stocks This Product
Whitsundays – Aquaplank laminate flooring are a commercially rated floor type. Its extra heavy duty performance can handle anything your family dishes up! Looking for a sustainable flooring solution? Check out Aquaplank's ultra stable high density SureCore™ base. They contains no plastic elements and is guaranteed to remain flat without shrinking, expanding, warping or lifting. In addition, the clear UV cured finish is exceptionally tough. Thereby, built to withstand the heaviest knocks, stains scratches, dents and even, cigarette burns! Moreover, we offer a lifetime warranty on all our Aquaplank ranges so you can truly enjoy your home. Find your nearest stockist today!
Top cleaning tip: Always wipe up standing water as soon as you can, however AquaPlank® is water resistant for up to 24 hrs. Unlike real timber, you can wet mop your AquaPlank® floor without worry and simply vacuum for dust.
You can now refer to this guide for details on what makes AquaPlank Laminate planks the best in market. Click here to learn more about the installation process.
Laminate Floorboards Gallery
Commercially rated, the extra heavy duty performance of AquaPlank® can handle anything your family can dish up!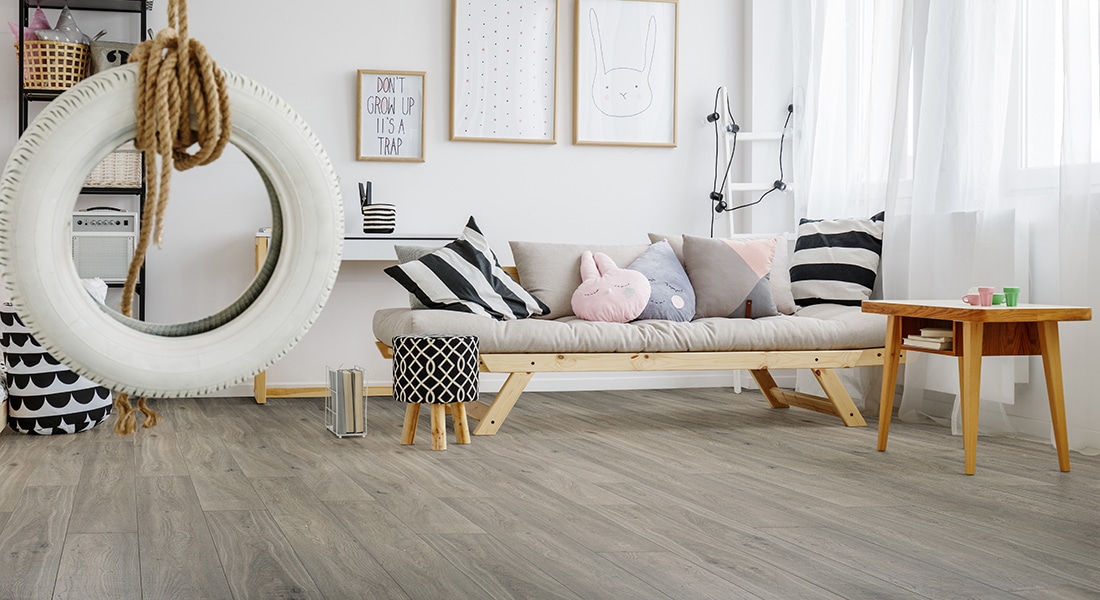 Products Featured:
Daydream Oak 1147
Need Assistance?
As part of our ongoing customer focus, we are always available to facilitate your next flooring project enquiry. Our sales or technical departments are always ready to help.