Aquaplank
Water-resistant luxury planks for stress-free living
Showing all 6 results
Collections
Filter View
Product Search
Are you looking for a truly water-resistant flooring that is designed to suit every facet of your lifestyle? Don't look any further! Signature Floors introduces – Aquaplank ® laminate floor. Walk inside from the pool and relax! Put the kids in the bath and relax. Entertain in your kitchen and living area – and completely relax! Aquaplank laminate floors are the ultimate stress-free, water resistant floors that won't warp, buckle or fail in any room of your home.
Also, AquaPlank laminate floor comes with a Lifetime Residential warranty.  These floorboards are scratch, stain and burn resistant. They feature an extra hard wearing clear, enhanced UV cured coating. Thus, making good on it's promise as a leader in flooring options. You can now refer to this guide for details on all features that make AquaPlank Laminate planks the best in market.
The AquaPlank® Tight Lock installation method is fast and easy. It secures each plank firmly in position. The stable core can be installed in up to 400m2 areas without transition strips in-between the laminate planks. Consequently, you  can be install AquaPlank® over most sub-floors, including underfloor heating. Your new floor will be much quieter, warmer and more cushioned too. These are the benefits of its LuxeLay™ underlay which makes it ideal for second storey rooms and hi-rise dwellings. Click here to learn more about the installation process.
Laminate Floorboards Gallery
Commercially rated, the extra heavy duty performance of AquaPlank® can handle anything your family can dish up!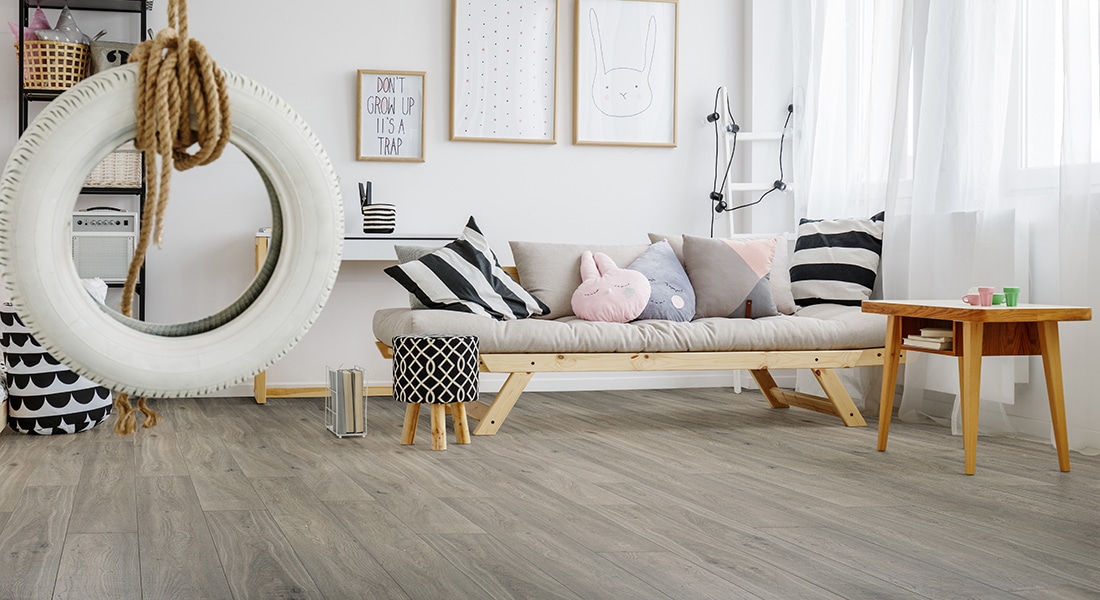 Products Featured:
Daydream Oak 1147
Need Assistance?
As part of our ongoing customer focus, we are always available to facilitate your next flooring project enquiry. Our sales or technical departments are always ready to help.