Cashmere Touch
Discover the world's most luxurious 6 & 7 star carpets
Showing all 12 results
Plume - Cashmere Touch
Launch Flooring Visualiser
Filter View
Product Search
See Who Stocks This Product
There is no better feeling than coming home and stepping on a plush and pristine carpet pile after a busy day outdoors. Imagine snuggling together with your children on a soft carpet to watch their favourite cartoons, read books or play with their toys. That's priceless! Introducing Plume carpet by Cashmere Touch. A sophisticated, stately and eye-catching soft floor covering that's available in a selection of 12 unmatched colours. Ultimately, to help you design a home that feels like a relaxing paradise.
The 7-star carpet is composed of Colour Gard® Nylon. This is a treatment that bonds permanently to the carpet's fibres during manufacturing. As a result, your floor covering develops an armoured colour shield, which works to defend the fibres from light and heat. Another thing worth noting is that you can't get rid of the treatment by cleaning your carpet. So, if you're worried that it'll fail you in a few years, you can breathe easy. Colour Gard® will last for the life of your carpet. The twist pile Plume carpet is also durable, hardwearing and comes with a 20-year residential warranty. It's easy to clean, stain-resistant, and child and pet-friendly, making it ideal for kids' rooms, bedrooms, and living areas. Enjoy exceptional softness as well as a relaxed vibe and upscale feel. Order a sample today.
Gallery
Cashmere Touch Carpets - Plume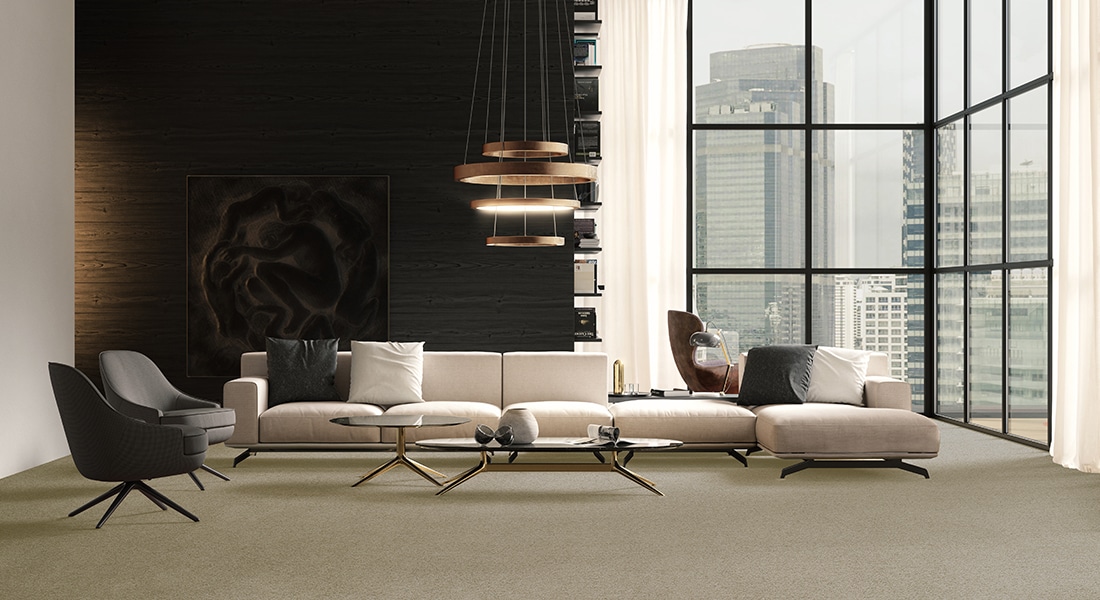 Products Featured:
Plume Float 638
Need Assistance?
As part of our ongoing customer focus, we are always available to facilitate your next flooring project enquiry. Our sales or technical departments are always ready to help.