Combine style & practicality with woven vinyl flooring
There's a lot to love about Signature's WOVN (woven) vinyl tiles.  Think trendy, innovative, colour-rich and sustainable, all packaged in one stunning flooring product. Simply put, it's the perfect solution to transform your next educational, retail, healthcare or workplace project.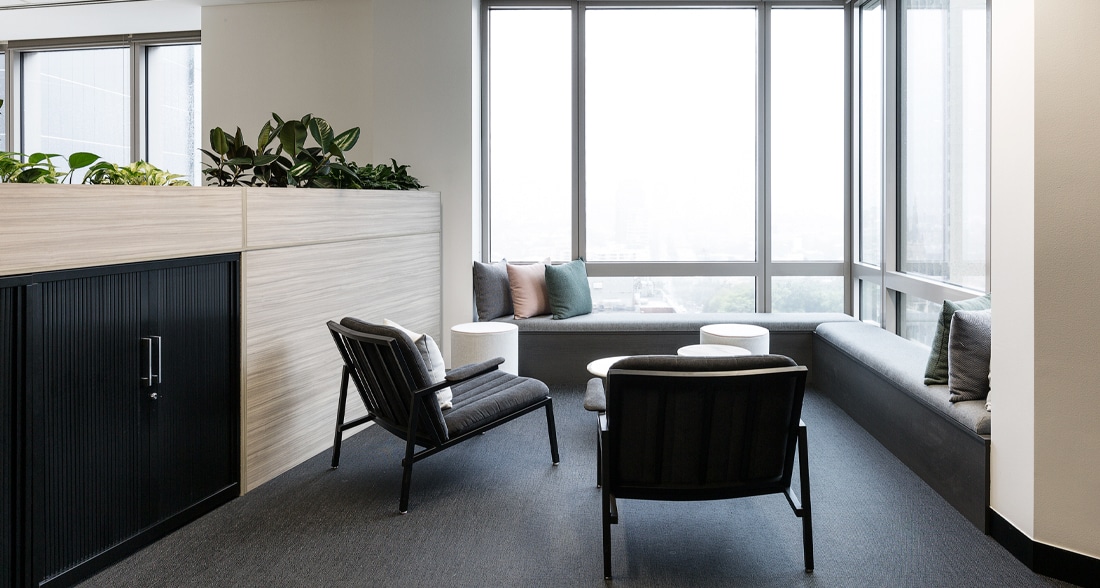 Photo: Simon Whitbread Designer: Intermain Location: 2 Park Street, Sydney
 But, what is woven vinyl flooring?
It's a contemporary and modular flooring product that offers designers the best of both worlds. While it combines the warmth and texture of woven textiles, it also features the strength and performance of vinyl plank flooring.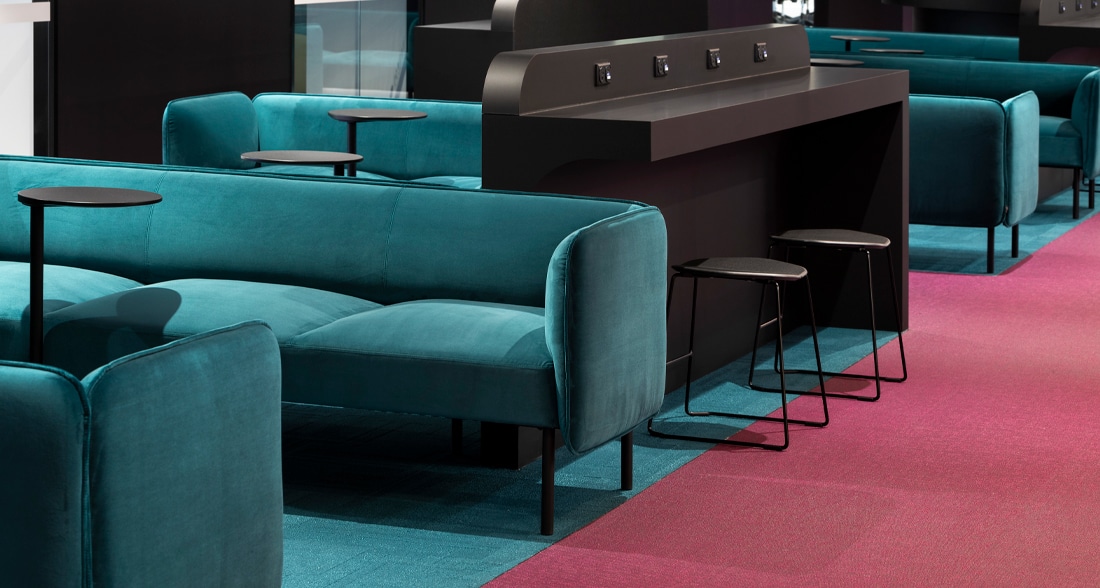 Photo: Dianna Snape Designer: Spowers: RMIT Building 8
What are the benefits?
WOVN contributes to quieter spaces. This means up to 70% less walking noise compared to other vinyl products. Plus, you'll enjoy more walking comfort without the need for an additional underlay. The floor covering is durable, easy to maintain and impervious to mould and dust, making maintenance a breeze. It's also naturally waterproof and ideal for wet areas like kitchens and bathrooms. Its slip-resistant surface reduces trips and slips, which account for more than 23% of all serious claims in Australia. Additionally the lack of visible seams – ensures an uninterrupted and flawless finish in commercial interiors.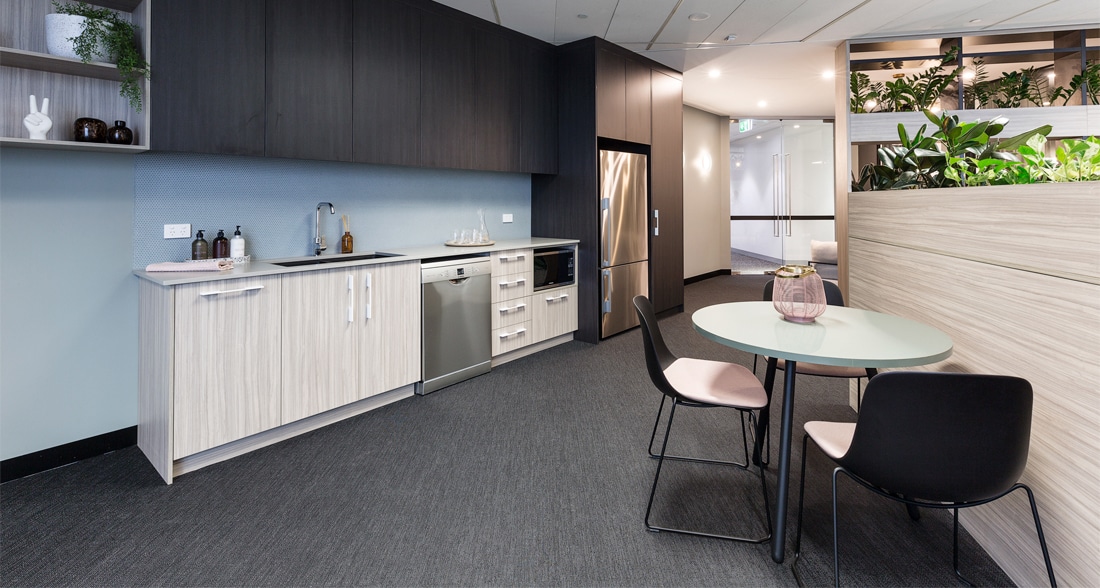 Photo: Simon Whitbread Designer: Intermain Location: 2 Park Street, Sydney
If you're looking for flexibility in your next commercial project, these woven vinyl tiles have you covered. Enjoy selecting from a wide assortment of colour and layout options. And while you're at it, explore how this stylish floor covering helped transform two recent educational and office design projects in Australia. 
2 Park Street, Sydney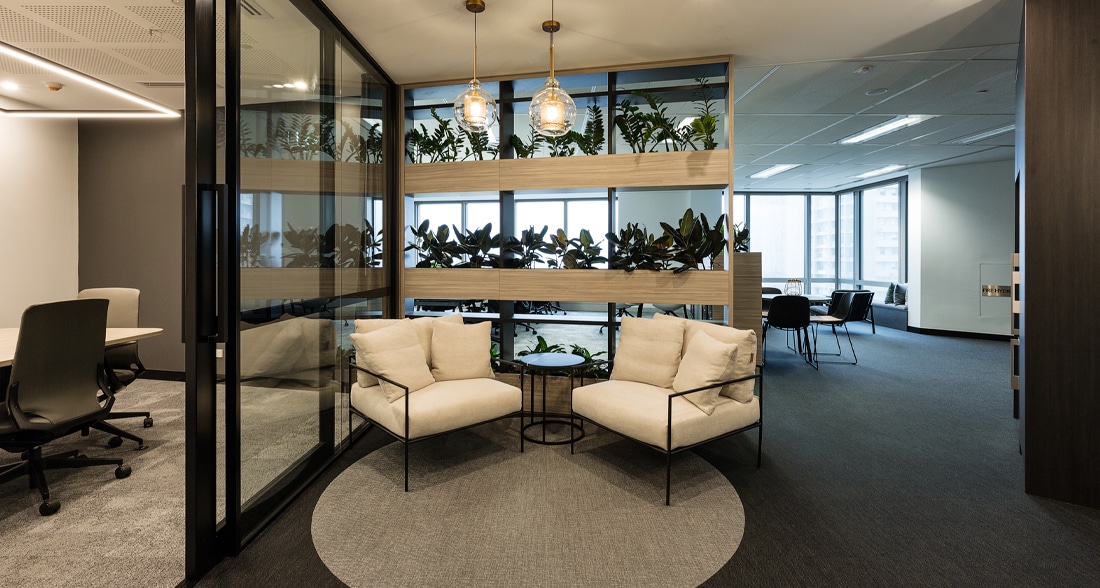 Photo: Simon Whitbread
When it comes to versatility, durability and acoustic support, woven vinyl flooring takes the cake. Case in point: The contemporary workplace at 2 Park Street Sydney by commercial fit-out studio, Intermain. Absorbing up to 19dB of sound, the material works well to reduce noise transmission, in turn boosting employee productivity. The flooring also ties effortlessly with the interior's neutral colour scheme, seen in the furniture, furnishings and light fixtures.
RMIT Building 8, Melbourne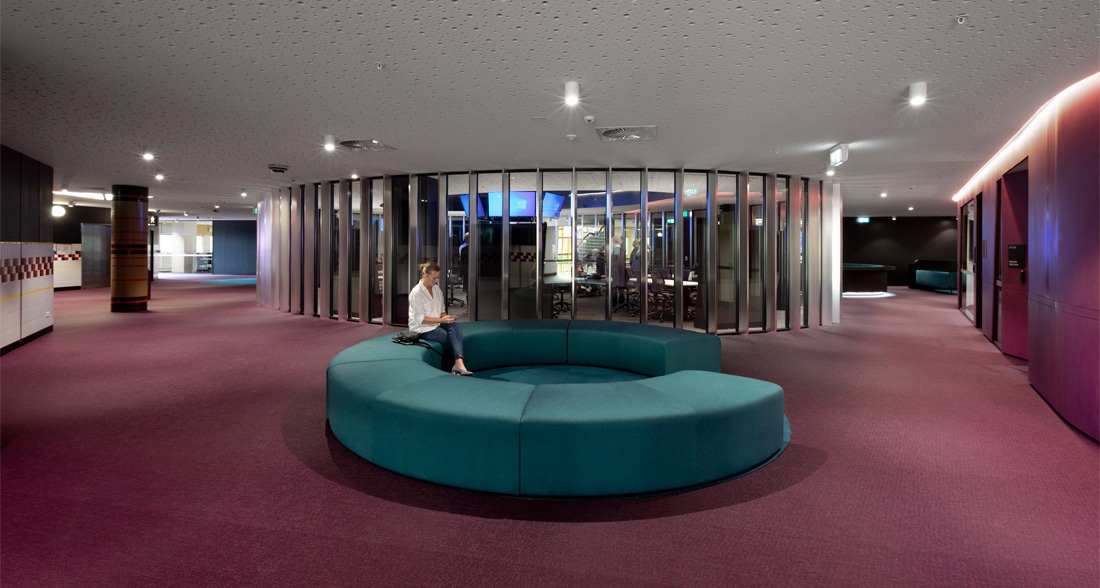 Photo: Dianna Snape
Say hello to spaces that inspire collaboration and growth. If you have colour on your mind, WOVN vinyl also available in a range of colour options. In fact, these vibrant floor tiles feature prominently in RMIT's Building 8, designed by Spowers Architects. It's a stunning colour-blocked interior project that not surprisingly, also made it to the IDEA Awards 2020 shortlist. Additionally, these modular tiles are sustainably manufactured with a composition of 10% recycled materials. 
We've also put together a video about the key features and benefits of Signature Floor coverings' WOVN vinyl tile range here:
Discover new possibilities in commercial flooring.  Order your sample today.