Signature Loves: Woven Axminster Carpets for Hospitality Spaces
Hospitality spaces have to often bear the brunt of heavy foot traffic for long hours. That's why, with aesthetics and good looks, underfoot comfort and durability are also critical to the specification process. Enter Axminster carpets. With durable carpet construction and an ability to preserve colour for a long time, woven Axminster carpets offer astonishing solutions meeting all the needs of the hospitality industry and then some.
Here's exploring the benefits of woven Axminster in hospitality environments.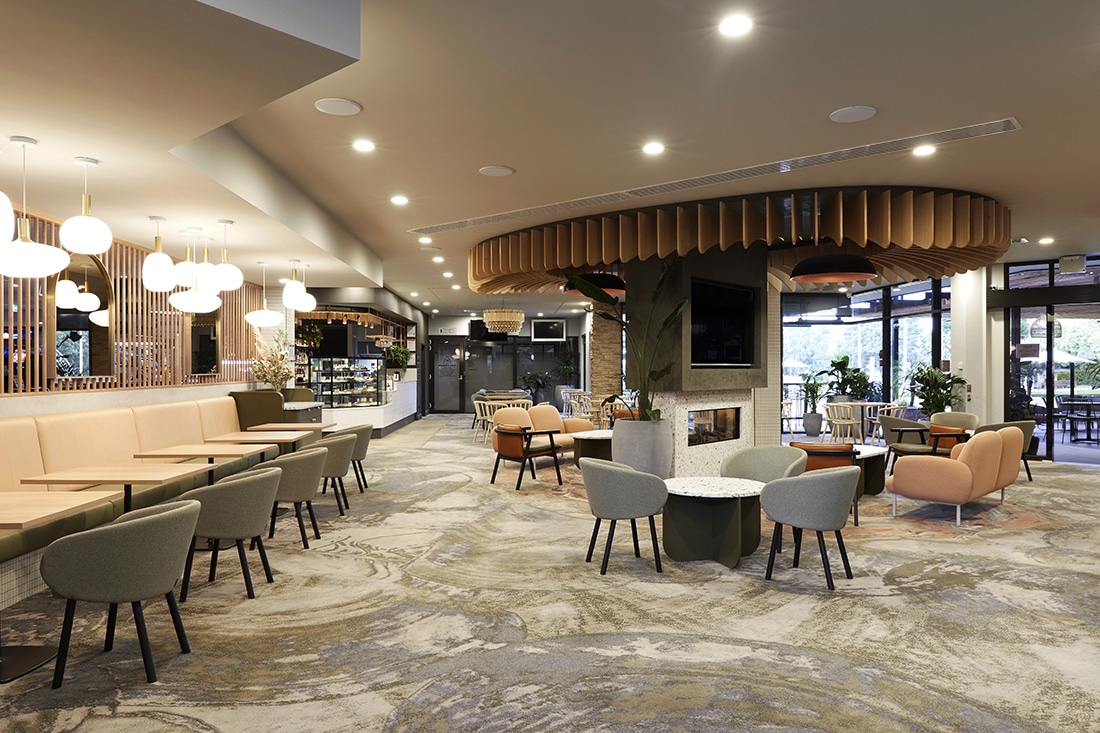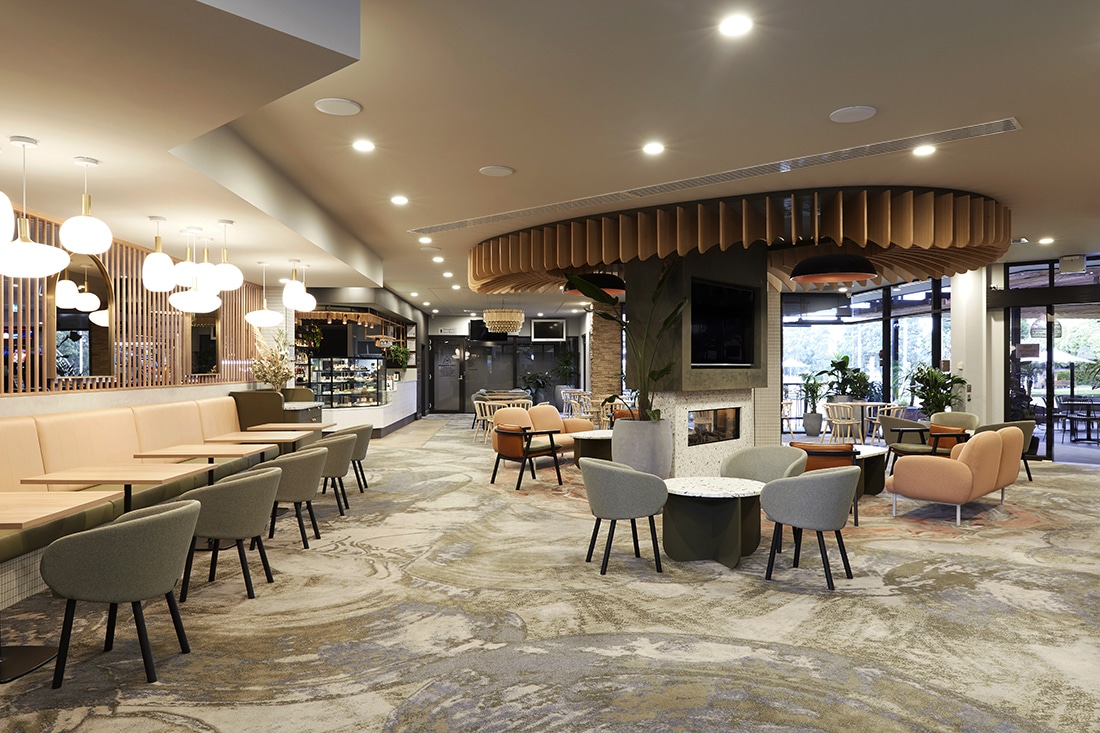 Unlimited design possibilities
The use of state-of-the-art Axminster looms makes this wool-rich carpet particularly versatile. As a result, the most complex and intricate designs are created in high definition, using colours with utmost precision. Also, since the yarn is pre-dyed, colours feel more entrenched, patterns are sharper, and visually the carpet appears lush, rich and textured.  Pattern complexity is also no challenge, and designs can be as imaginative or artistic as desired.
When it comes to specifying woven Axminsters for your hospitality project, there are two ways to approach it. You could either opt for Ready-to-Wear designs – a collection of exclusive Signature designs that are available off-the-shelf. This is a beneficial and cost-effective solution for projects with tight turnarounds. Alternatively, opt for the Studio's ready-to-weave or custom carpet options. This allows you to collaborate with our Studio creatives, taking your creative flooring concepts, and transforming them into beautiful yet practical designs.
Durable and easy to maintain
The carpet's unique construction process lends durability and appearance retention. This means, the carpet withstands regular wear and tear, which is common in high-traffic hospitality spaces. With that, it also stands up to the rigours of everyday cleaning. What's more, it exhibits dirt-repelling and stain resisting properties.
Comfort and acoustic support
Axminster carpets offer excellent noise mitigation, creating relaxed spaces that bring relief and comfort. The carpet's weaving style coupled with the use of wool lends softness underfoot. This makes it exceptionally comfortable for employees who stand through most of their workday. It also translates to more employee attentiveness and efficiency – ensuring guests and patrons are well looked after.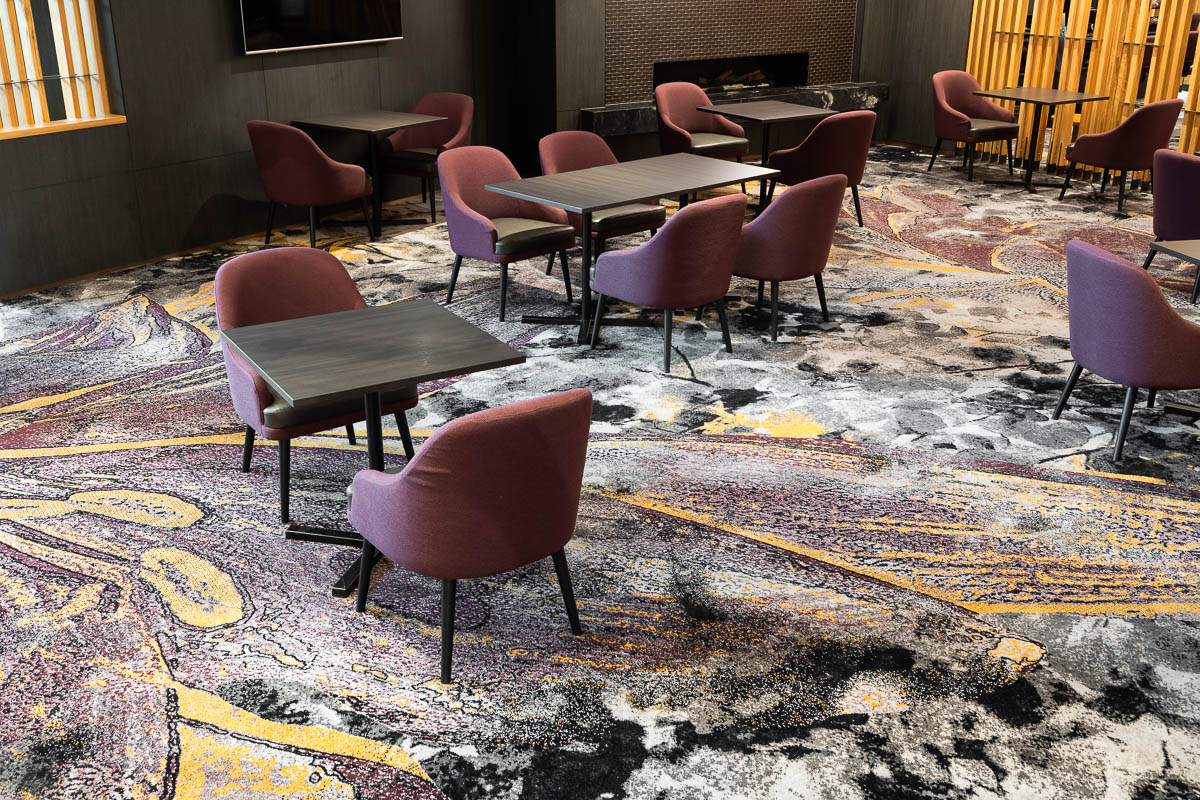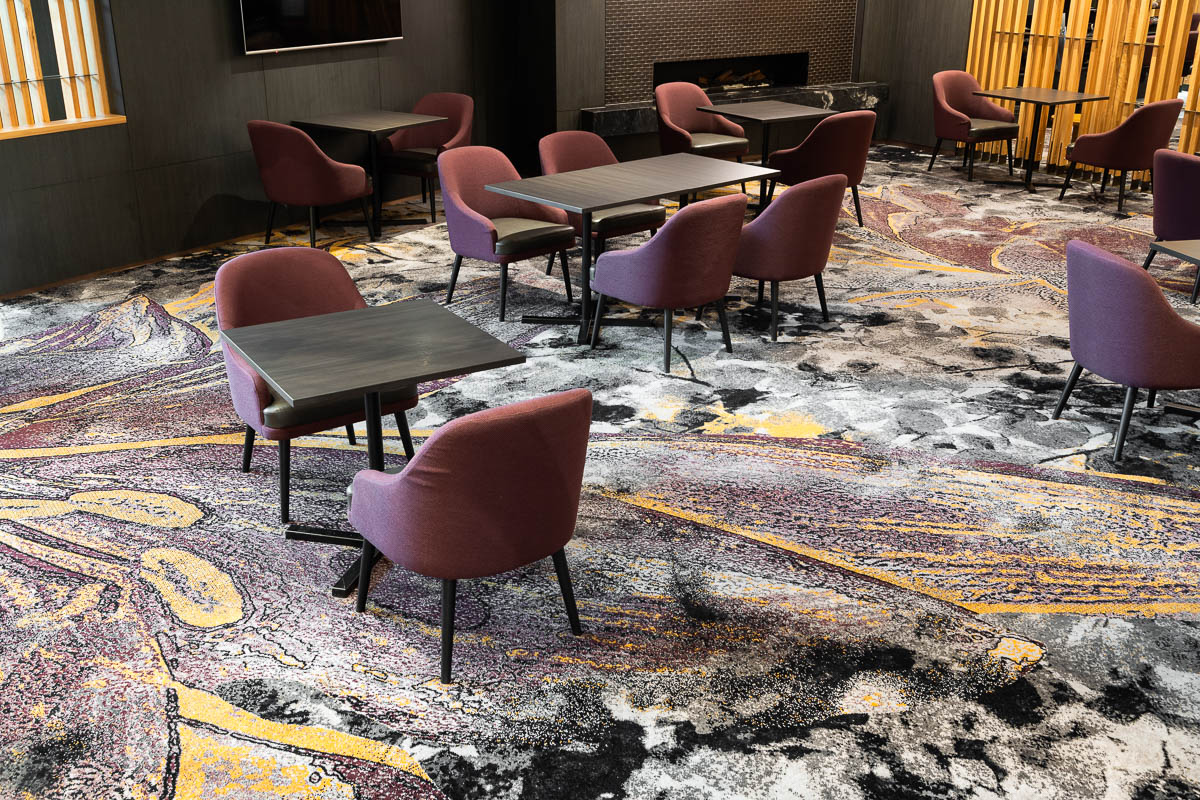 Improved indoor air quality
As a member of Green Building Council Australia – Signature's woven Axminster carpets help deliver healthy and positive hospitality environments. Wool, for instance, has very low emissions of volatile organic compounds (VOC). In fact, AgResearch notes that – wool carpets help improve indoor air quality by absorbing common pollutants like formaldehyde, nitrogen dioxide and sulphur dioxide. It neutralises these chemicals and does not re-emit them, even when heated.
High on safety
Axminster's woven and wool combination gives it an edge from a safety perspective too. The carpet protects better against falls and slips, reducing the risk of a major injury.  Wool is also a flame-retarding material, meaning it won't burn as quickly as other synthetic fibres. Signature's Axminster carpets are all naturally flame-resistant, meeting all flammability and fire code standards.
Collaborate with Signature's Studio team for your next hospitality flooring project. Reach out to Signature Floors on 03 9401 0888 or write to us on design@signaturefloors.com.au