Imagination is the beginning of creation. You imagine what you desire, you will what you imagine, and at last, you create what you will.

George Bernard Shaw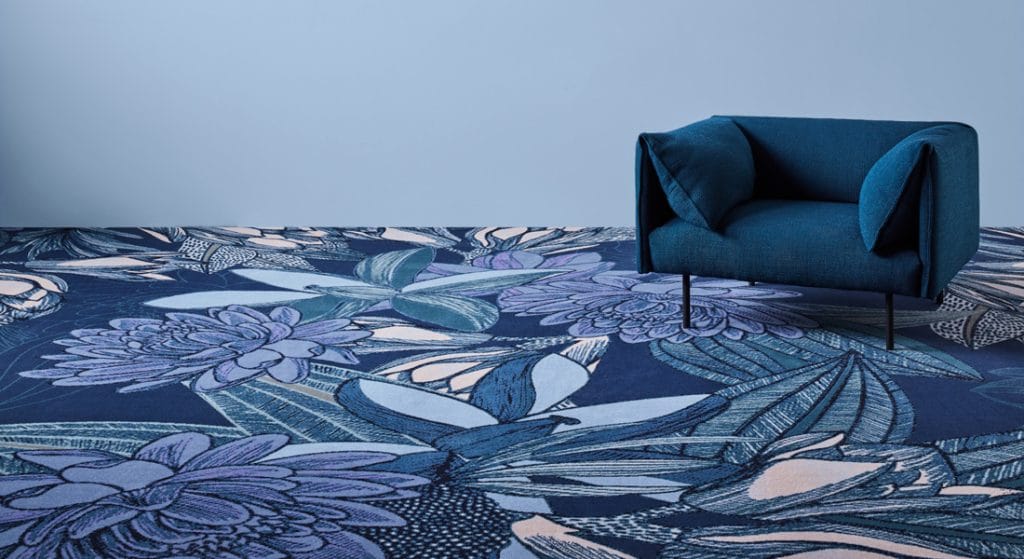 Reinvent. Redefine. Refine. Every passing year, Signature Floors is pushing its boundaries in the flooring space to become a brand that is proud of being Australian owned and operated and now also becoming a catalyst in promoting some of Australia's and New Zealand's creative geniuses. Driven by passion and devotion, Signature Floors has launched Volume 1 of the Designer Collaboration Series with Melbourne-based fashion designer Megan Park. 
Megan Park
Megan Park is an independent fashion designer renowned in the fashion world for her ultra-feminine and romantic fashion ensembles oozing with Parisian chic and bohemian wanderlust. Since her return to Melbourne a decade ago, she has continued to charm her audience with her sartorial creations. Each of her pieces is congruently speckled with hand-embroidery and embellished work. She believes hand-worked pieces have depth and personality. Her pieces are designed to transcend time and be passed down through generations, just like the craftmanship skill itself.  She uncompromisingly wants her pieces to enhance her wearer's personality and not dictate them.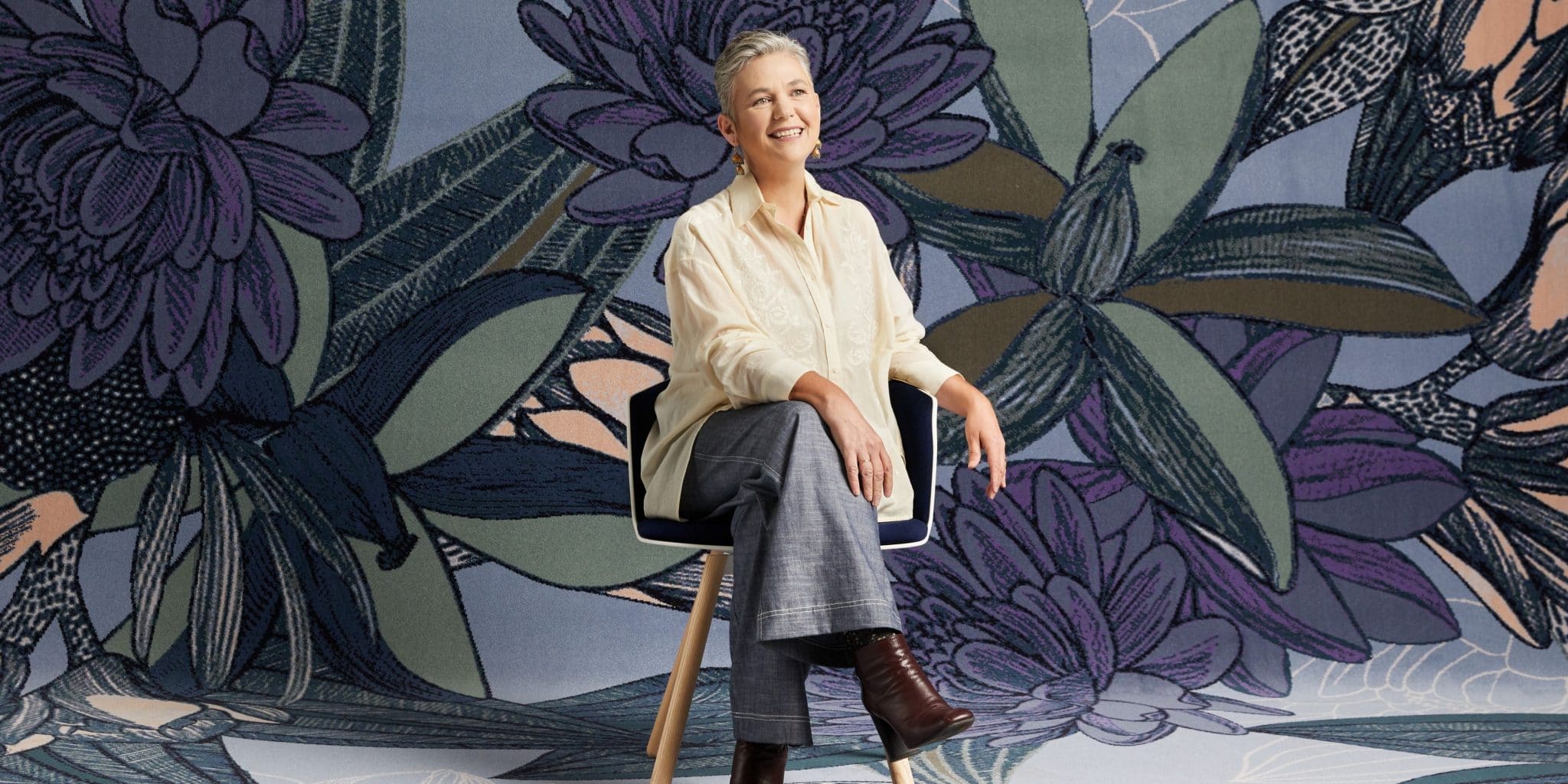 The collaboration
Signature Floors' Designer Collaboration Series is an extraordinary venture to bring Australian couturier Megan Park and the textile design team at Signature Studio together to create trailblazing carpets and rugs. With a passion for promoting excellence in local talent, Signature Studio has collaborated with Megan Park to metamorphose her nature-inspired fashion silhouettes into life-sized carpets and rugs. The designer collection impeccably echoes her contemporary take on fashion but is also rooted in an unconventional approach to design. Signature Studio translates this design story into a textile narrative of delicate art, timeless fashion, and opulent designs.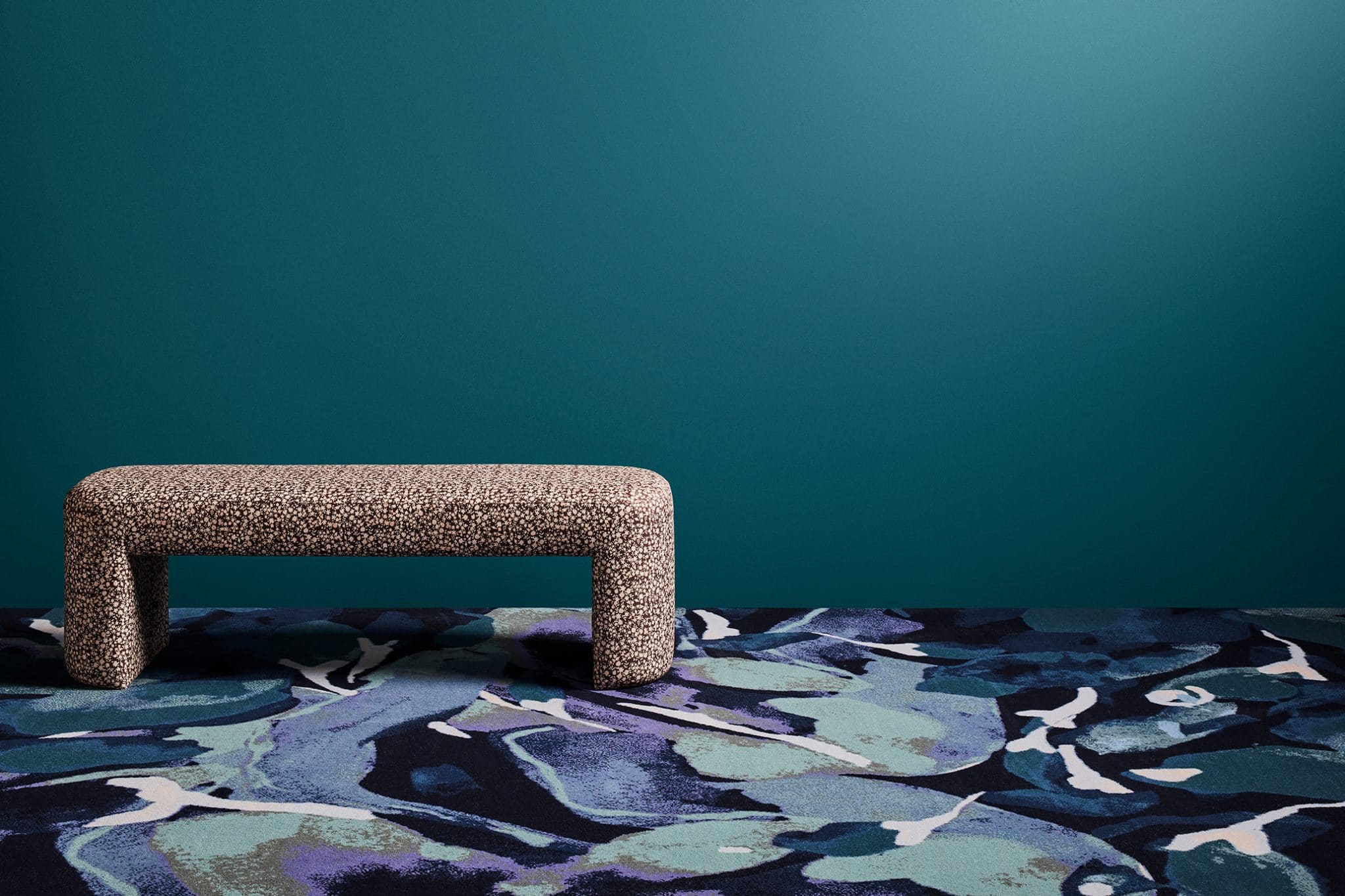 The inspiration
From creating gorgeous fashion separates Megan chose to temporarily step out of a known territory of seams and silhouettes to explore the expansive unfamiliar terrain of carpets and rugs. The process started with Megan sharing an extensive catalogue of textile designs she had produced over the years for her label. The designs were inspired by the Australian Botanicals and the fantastical interpretations of protea floral blooms, reminisces Megan, "The beauty found in nature is unparalleled and as such I draw inspiration from it season after season. What began as a study of Australian flora spun into the illustrative imagery of overblown proteas, a forest floor of silver gum leaves and pomegranates reminiscent of my parents' garden. I love to take what is expected and contrast it with the less obvious, in this case, florals beside structured graphics in a palette that together is harmonious."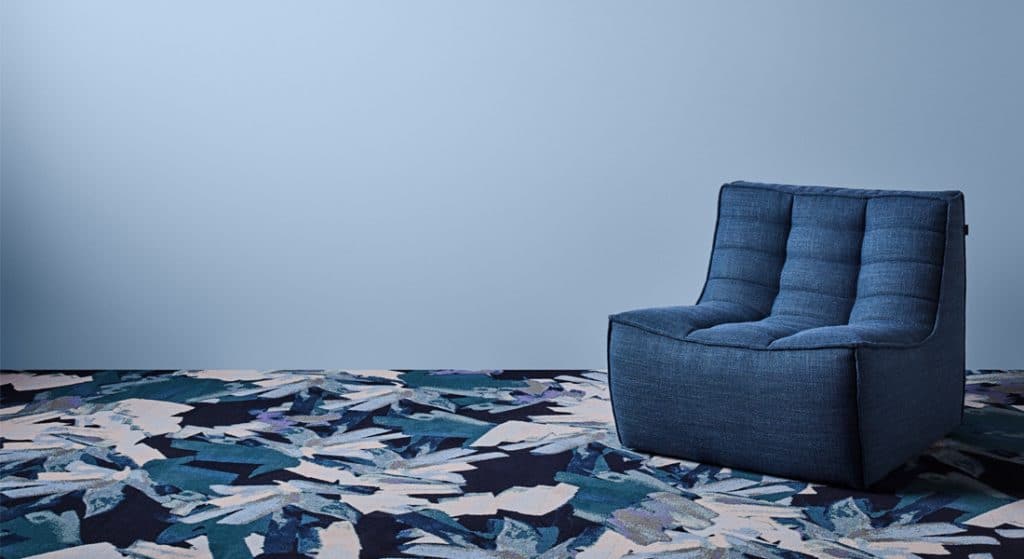 The Design Studio Team
The highly skilled Signature Studio team is a group of textile designers who are imaginative and creative in bringing any idea to fruition. From their attentive ear to hear your design ideas to their meticulous approach to translating them into rugs and carpets, the design team will ensure you have their full attention throughout this process. Exploring five flooring mediums: hand-tufted, woven, dye injection, tufted  and modular, the design team will help you create your own bespoke flooring space. Being locally based and in the very heart of the city, on the second floor of the American Romanesque building in Flinders Lane (no. 125 above restaurant Chin Chin), makes the communication and exchange of ideas simpler, friendlier, and more successful.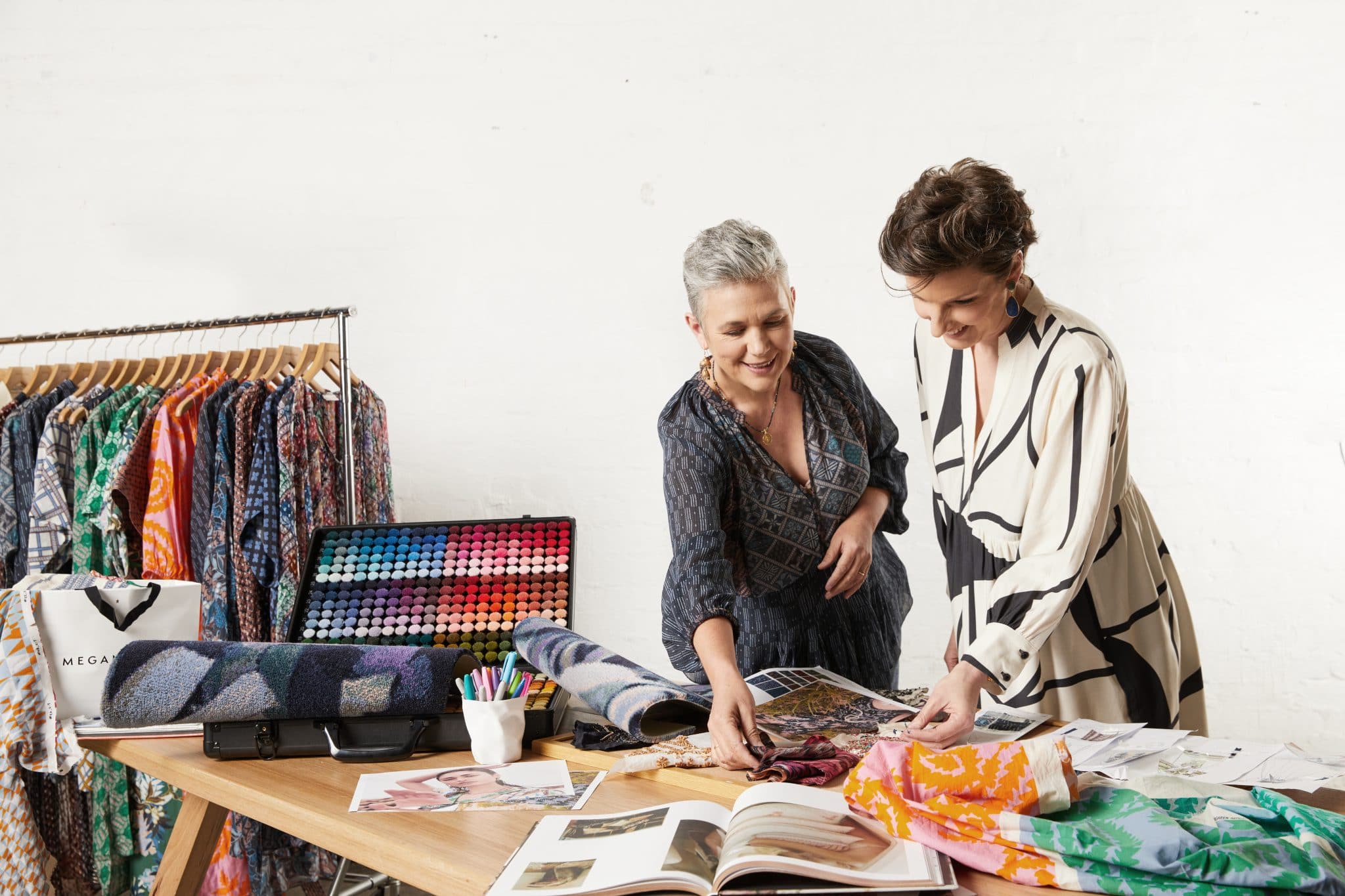 For Volume 1 of the Designer Collaboration series with Megan Park, the Design Studio team was provided with a handful of designs which they trialled at a larger scale and played around with a plethora of colour palettes to nut out the right combination of designs that would best capture Megan Park's identity. It was integral for the team to ensure all the designs were representative of a group and were recognisable as the work of 'Megan Park.' When asked about the critical aspects of this collaboration, the team recalls, "It was selecting the designs that captured the essence of Megan's aesthetic that could also be successfully adapted to work within a flooring space." Considering the complexity of the process of interpreting a flooring from a fashion silhouette, working with the colours would have been a challenge, to which the team remarks, "It was a combination of scaling back the lighter colours and introducing some darker tones so the designs would 'work' as flooring. The purple, green and blue pops of the colour link directly to colours used in several of Megan's original designs."
Capsule Collection
The Capsule Collection is a resonant expression of nature. Deliberately moving away from the original bespoke designs, the tonal colourations of the floorcoverings are created in muted hues, ensuring they are bold yet sympathetic to an interior space. Megan Park confesses, "It's wildly exciting to see our textile artworks transformed into dynamic rugs and floorcoverings." Delighted by the finished product, Megan acknowledges, "What a pleasure it has been to create this capsule collection. As much as I love wearing our designs, I can't wait to walk into a space and see some of these come to life!" The collection is curated into 8 designs and 5 colourways across three mediums- Axminster, hand-tufted and dye injection modular. This made-to-order collection will appeal to the connoisseurs of art and beauty.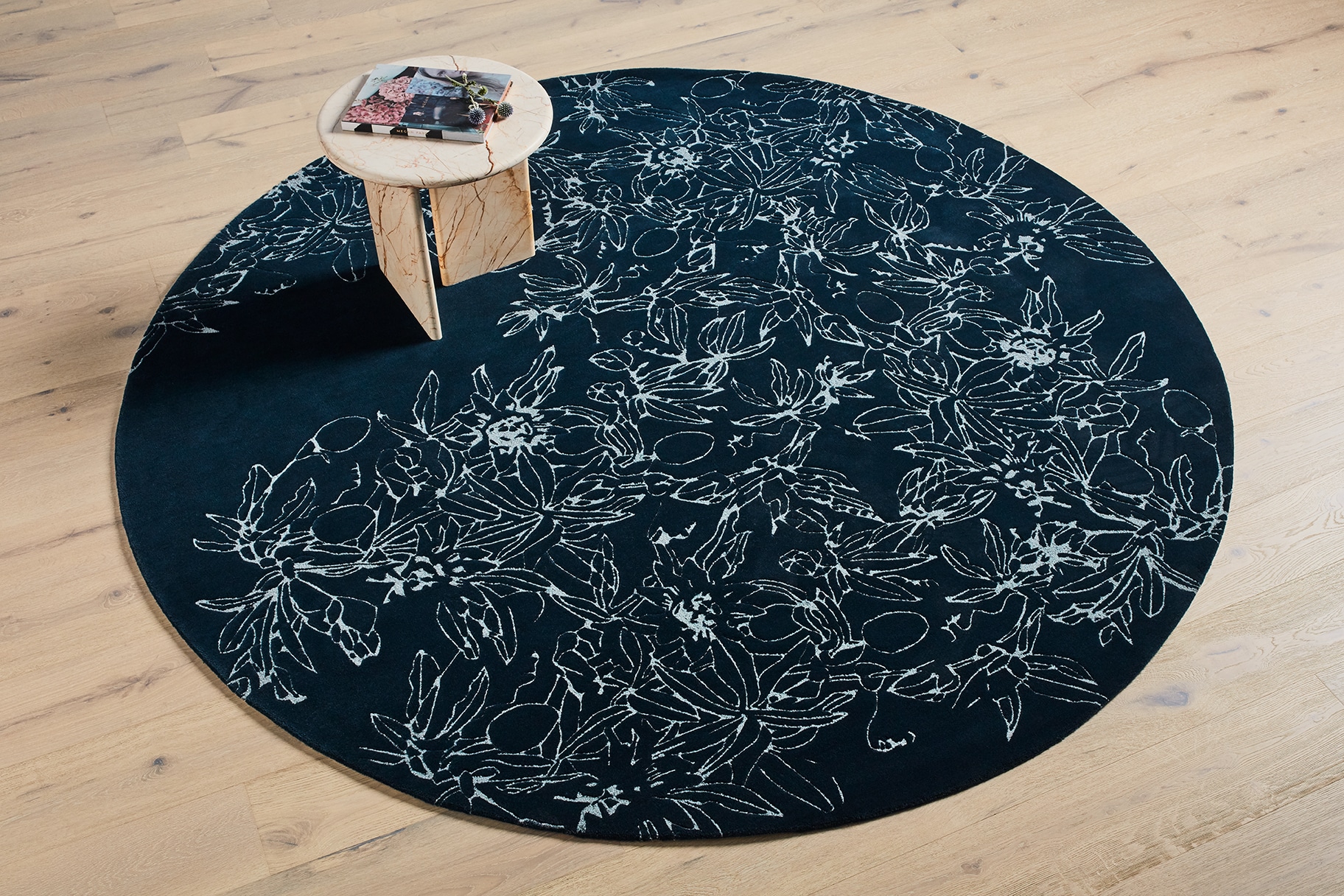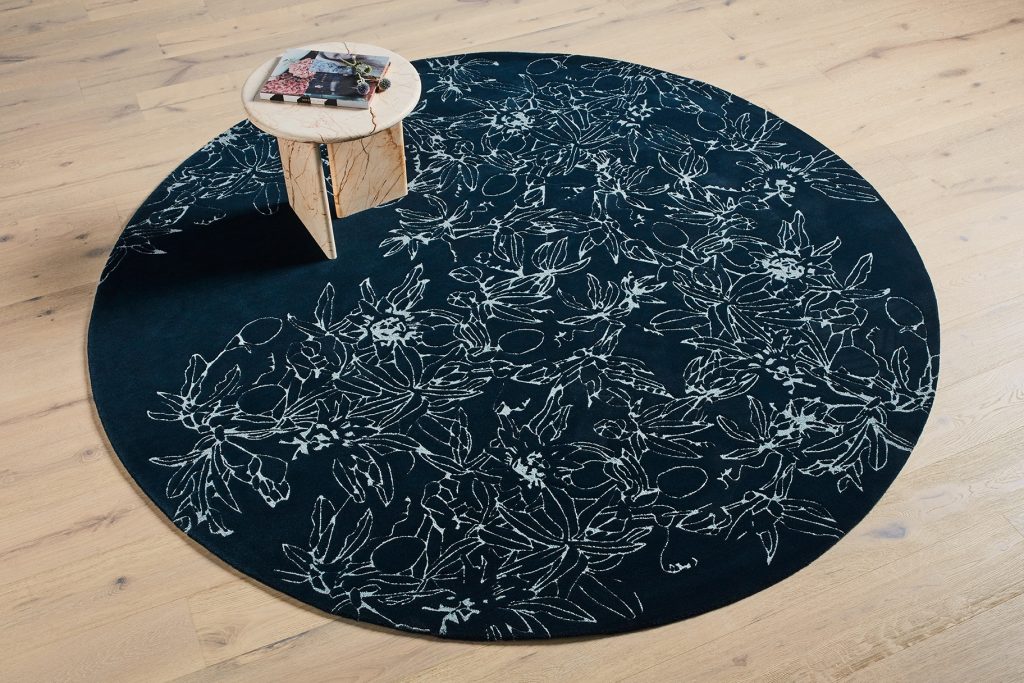 The outcome
The Design Studio team is excited about the outcome, as they recall, "The feedback from Megan was positive and encouraging. She loved the colourway we had established as the hero of the collection, and the selection of the final group of designs was a fun and easy collaborative process. The series has been a wonderful success. Megan and the Signature design team are thrilled with the carpet outcomes and are very excited to share with everyone."