Exploring the shortlisted Signature projects at this prestigious awards program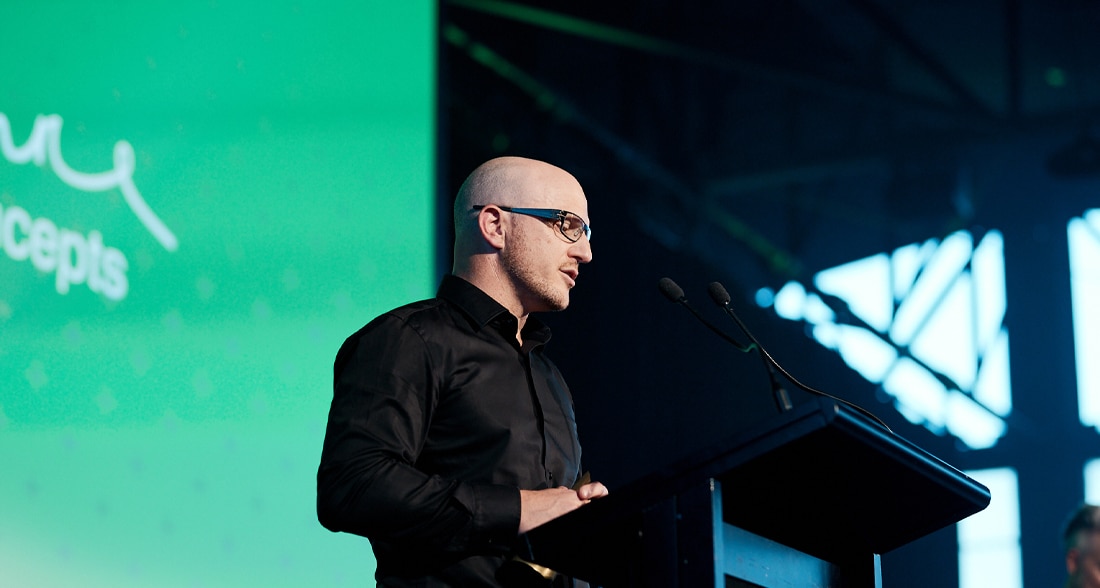 Richard Braic, CEO, Signature at the IDEA Awards 2020 Gala. Photo Courtesy: Australian Design Review
At Signature, we're always excited about partnering with forward-thinking design studios on their flooring projects. And, recently, we discovered that three of our flooring projects had been shortlisted for the coveted IDEA Awards 2020.  Naturally, we were thrilled.
2XU – Workplace Under 1,000 sqm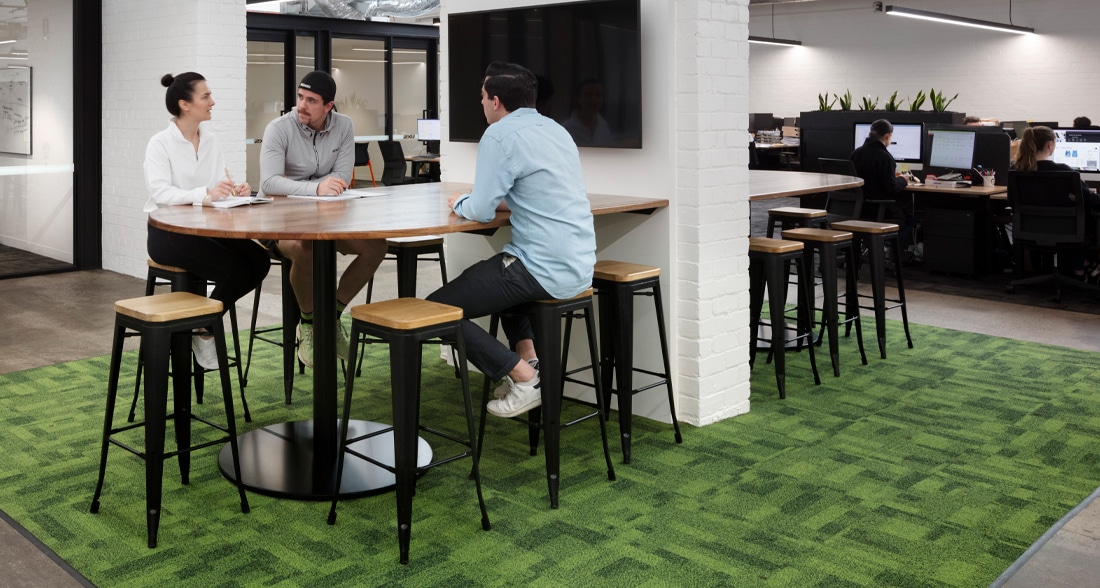 Photo by Dianna Snape
The workplace shortlists category featured 2XU's industrial-style head office. What was particularly unique was how CIA Designs showcased a quiet collaboration zone within an open-plan workspace. They achieved this using our textured green Shift carpet tiles. This integration lends a refreshing vibe, contrasting the neutral colour palette of the office beautifully.
RMIT Building 8 – Institutional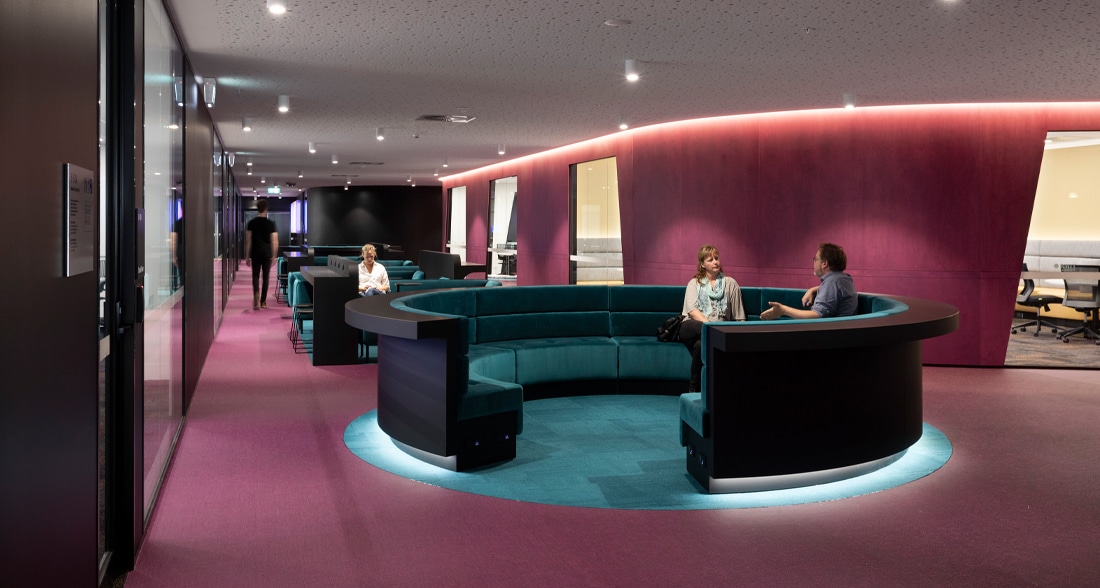 Photo by Dianna Snape
RMIT Building 8 is another stunning example of colour blocking with flooring in educational interiors. Spowers Architects have used our modular woven vinyl tiles to create a progressive space that encourages meaningful interactions between students and teachers. The flooring makes for a fitting choice for a number of reasons. Firstly, it's available in a multitude of colours for personality and character in commercial spaces. It also offers superior sound absorption reducing walking noise by 70%. In turn, contributing to quieter spaces. Lastly, WOVN is a sustainable flooring choice, ideal for a project aligned with green star principles.
William Angliss Institute – Institutional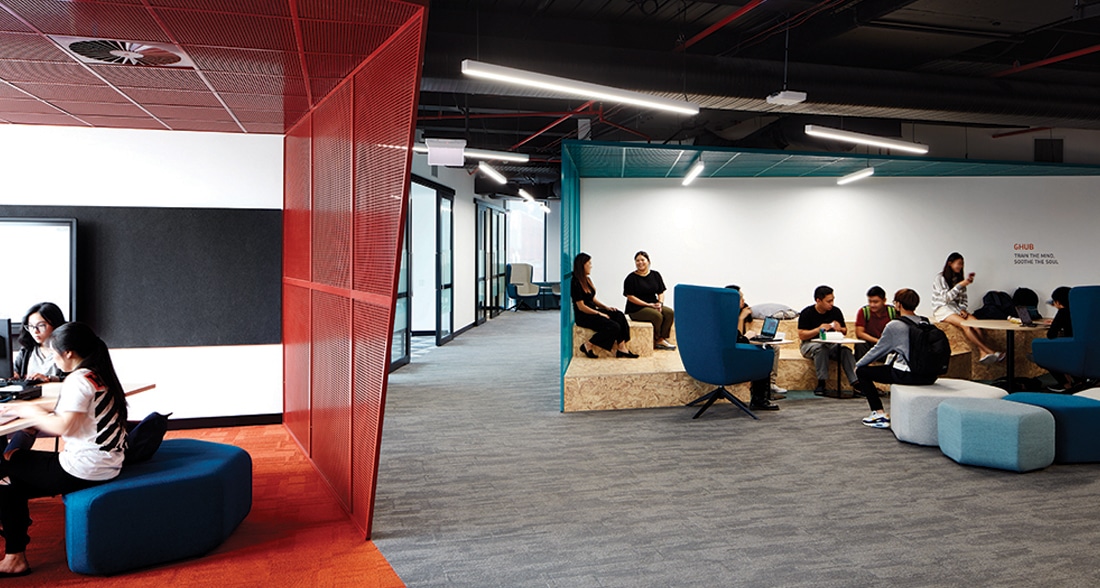 Photo by Luc Remond
William Angliss Institute by Gray Puksand was also featured in the Institutional category shortlist. This project appeals with its use of vibrant colours – particularly in its choice of flooring. Our Vivid carpet tiles, for instance, work to create activity zones, while Groove's neutral hues serve to provide directional guidance.
Overall, it was an exciting first experience partnering with IDEA Awards as one of their Sponsors for the 2020 Gala. We witnessed some outstanding design and can't wait to see what the 2021 Awards bring! Want to explore how we can work together? Get in touch today.