Signature Studio Interprets the Pantone Colours 2021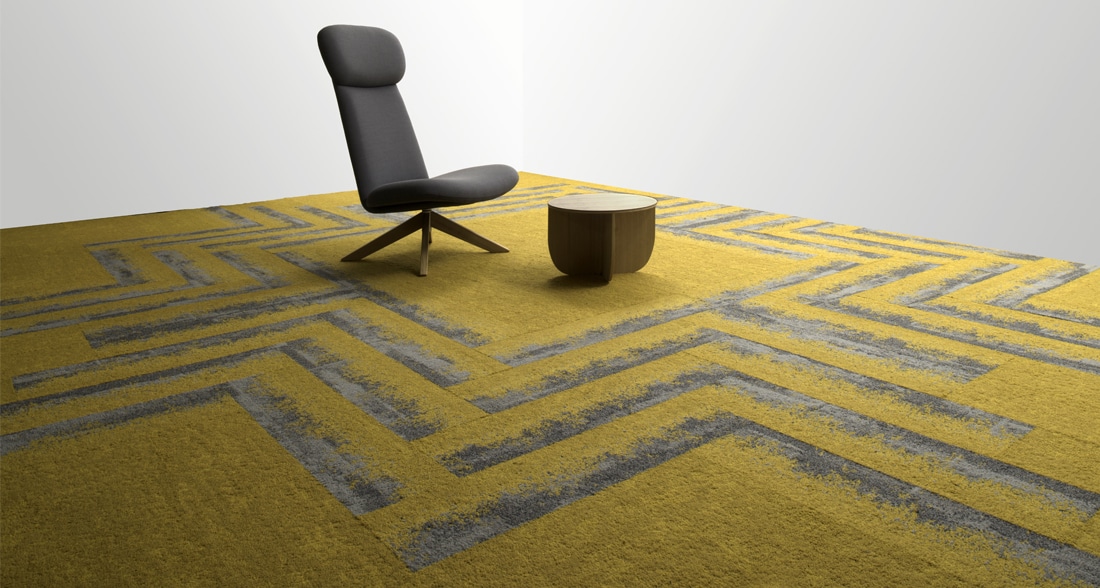 Collection: Botanica Planks Products featured: Moss, Bark Edge
Pantone's 2021 colours – Illuminating & Ultimate Grey come as no surprise. Following a year of uncertainty and lockdowns– 2021 promises to be a year of optimism, hope and resilience. Despite the odds. And that's exactly the mood these colours capture.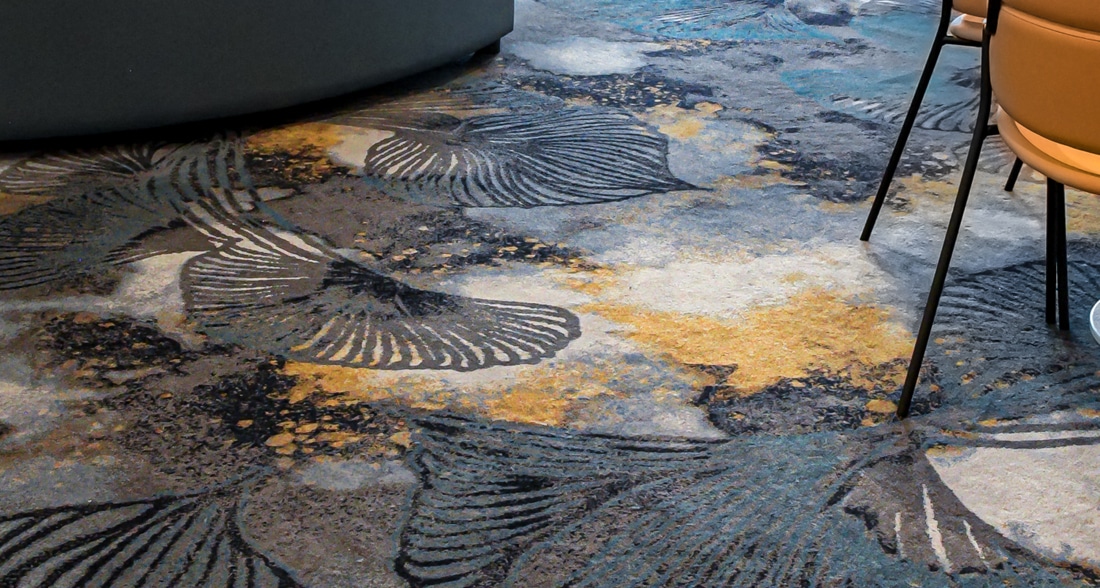 Custom Carpet by Signature Studio for Rosebud RSL Club
Within the design context, grey is dependable and relaxing, creating spaces that feel neutral – both emotionally and physically. Illuminating, on the other hand, works as the apt accent colour.  This is particularly beneficial when one is looking to lend a dash of personality and uplift spaces.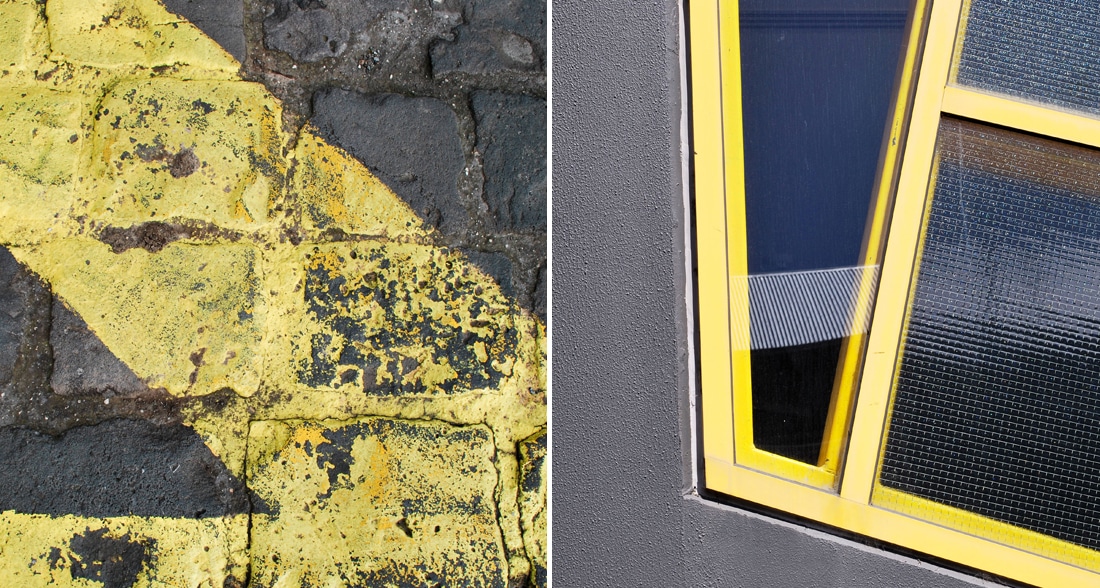 Photos by: Jade Backhouse-Walker
For creative textile designer Jade – the Pantone colours of 2021 served to inspire a stunning custom carpet design. Having come across some eye-catching industrial textures and imagery during her travels in Melbourne, she knew she wanted to incorporate those elements in her work.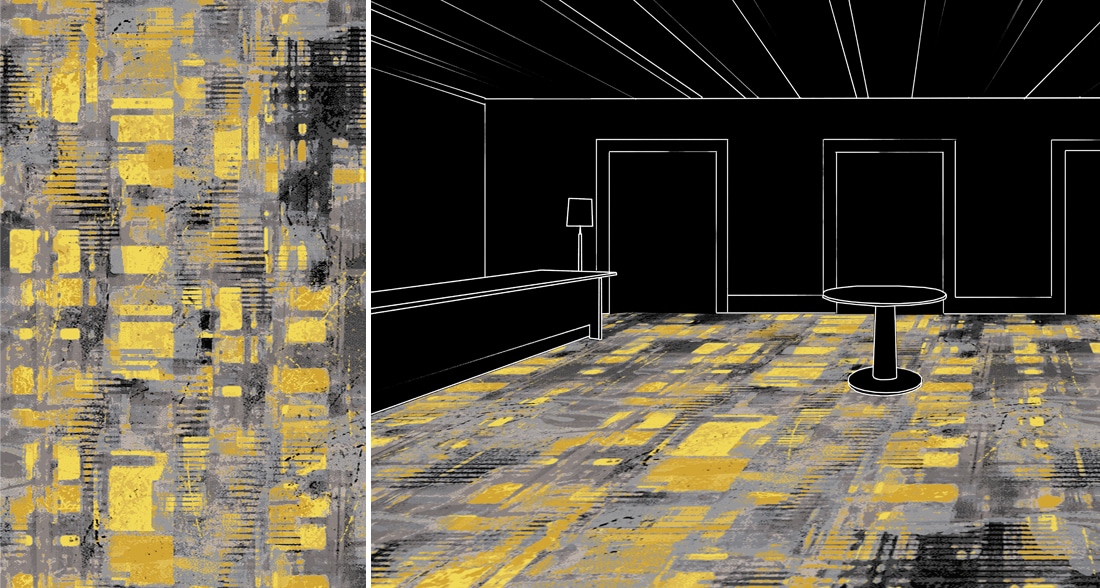 Specifically, Jade was inspired by brick textures, grid work, building blocks, geometric linework. All reminiscent of an urban, industrial aesthetic. With that, she also wanted to come up with a sophisticated design in a commercial setting.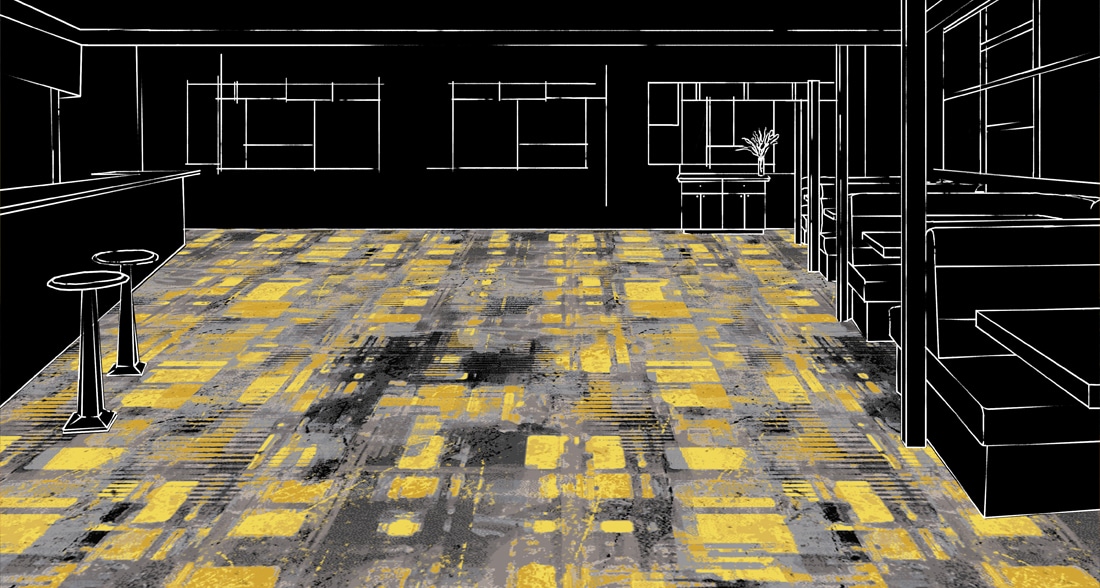 Her creation brings each of these elements together tying the base colour grey with vibrant pops of yellow. A creative but unexpected interpretation.
What are your creative flooring projects looking like in 2021? Whether you're inspired by the built world, nature, abstraction or colour – work with our Studio designers to bring your custom carpet vision to life. If you love the new Pantone colours, we'll help you find creative ways to incorporate them in your next flooring project. Find more creative inspiration with Signature Studio.