3 ways to get designer & functional floor coverings within budget
There's no one-size-fits-all solution in commercial flooring design. And, with growing project constraints and tightening timelines – the number one challenge that our clients constantly face is delivering great functional flooring within budget. In fact, it was this specific problem that sparked the idea for Fusion carpet planks. As a coloured carpet tiles collection, Fusion offers a stunning colour, pattern, and coordination story within a range of budgets. Plus, it's GreenTag Green Rate Level A Certified – making it a sustainable choice too.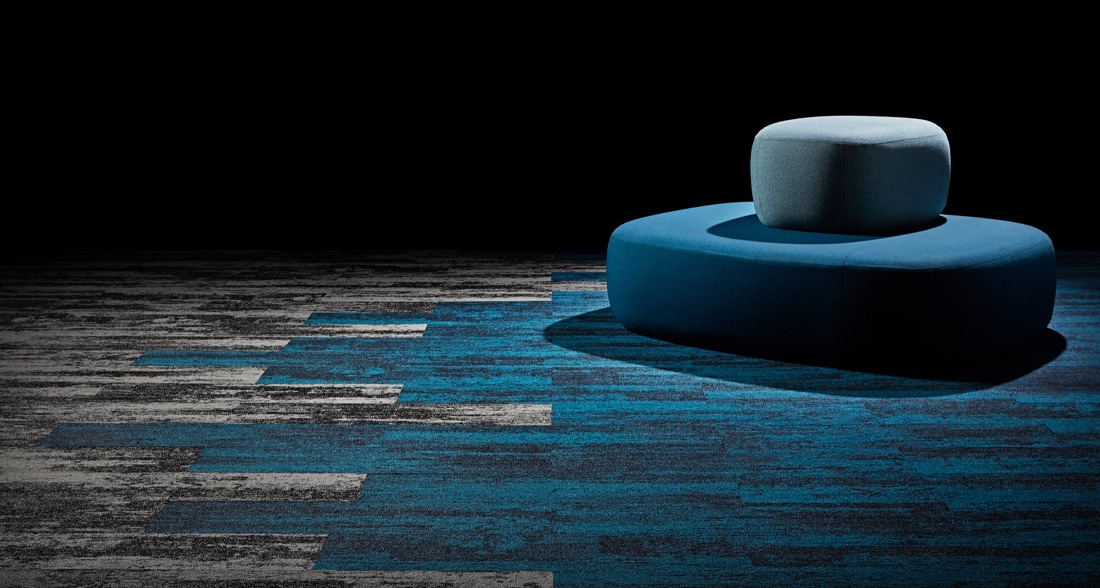 Compound Lead Aqua, Compound Carbon Sand
Fusion is made up of 3 designs – Core, Connect & Compound. First is Core, the neutral base plank which is available in three distinct tones – carbon, lead and zinc. Up next, is Connect, which has the same base as Core but includes a feature-colour strip. Lastly, Compound is the fully coloured plank that includes colour from Core for added texture.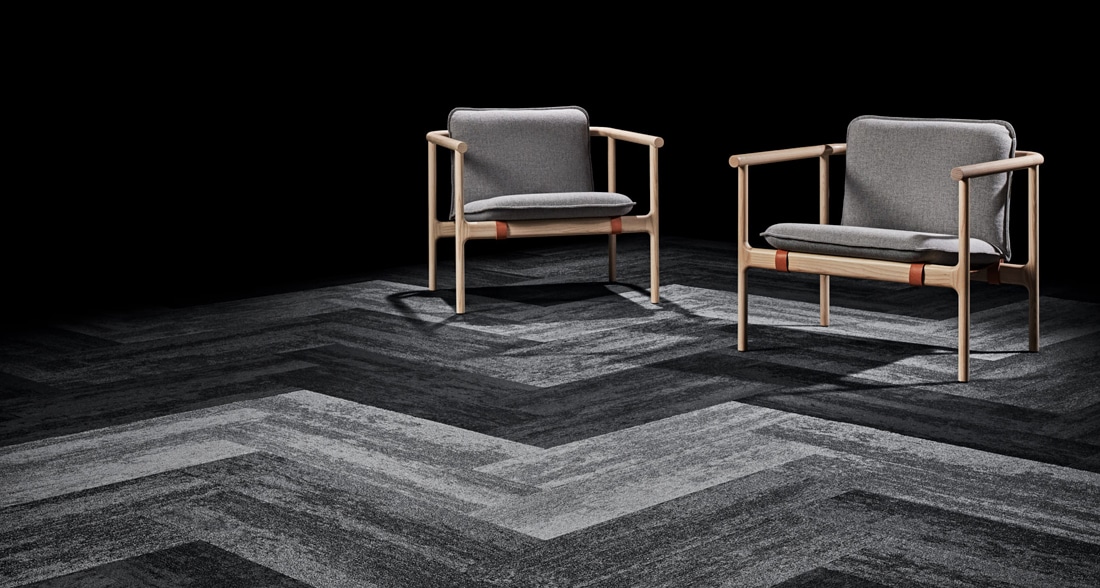 Core Zinc, Lead and Carbon
1. Colour block or create transitions
Fusion is a colour-rich carpet tile collection that surprises you with bold and saturated colours (in Connect & Compound). As a result, one of the most significant ways to use the range is through colour blocking. While individual plank designs are great to use in isolation for their textured directional patterns, Fusion also looks spectacular when used as a family to create blends and transitions.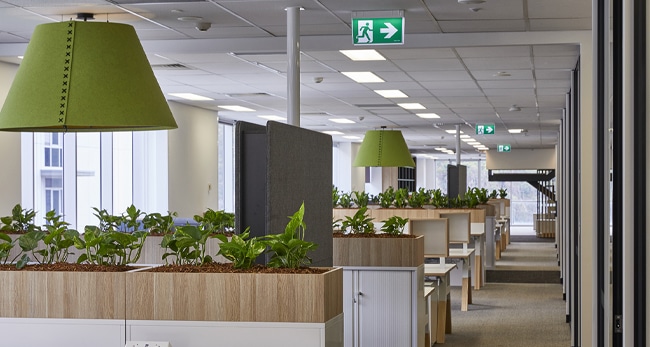 Connect Carbon Red
Case in Point: the Deakin University project. Melbourne-based H2O Architects selected Core's monochrome tones as the base carpet, introducing green highlights to separate circulation and breakout zones from enclosed spaces. The carpet tiles also help maintain quieter spaces, reducing noise transmission in the open-plan workspace.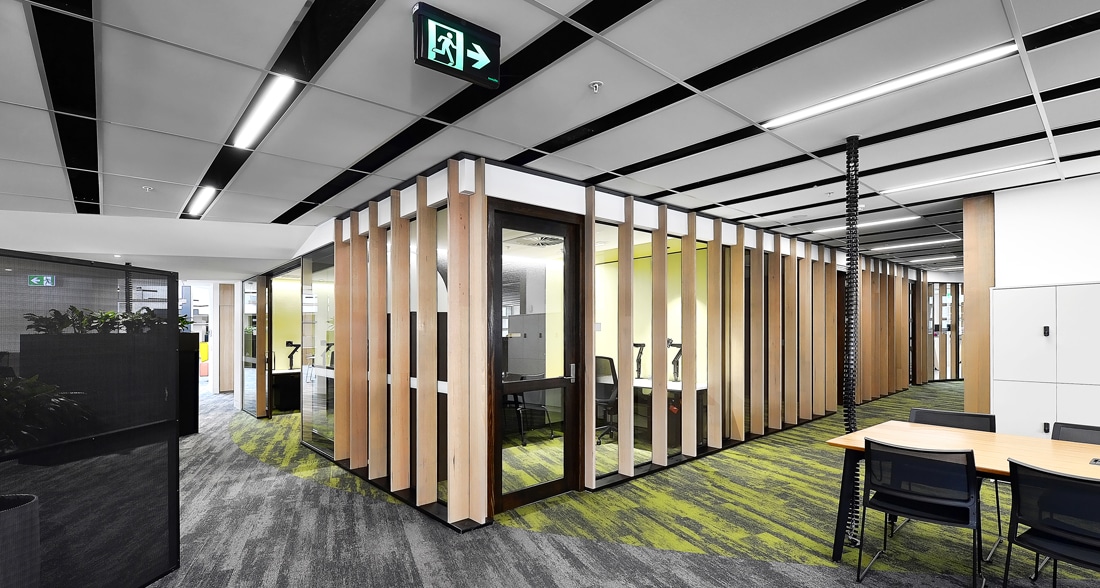 Project: Deakin University Designer: H2o Architects Products used: Fusion Carpet Planks
2. Combine Fusion with Shapes
While functional, beautiful and within budget, Fusion is also flexible. On the off chance, you don't want to use the plank, you'll be able to order any design in 10 Shapes by Signature.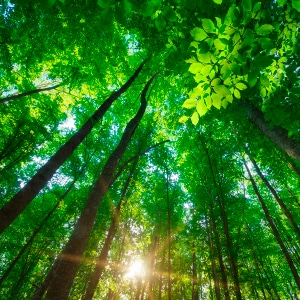 A fusion of Core, Connect & Compound
3. Mix and match with other floorings
Lastly, enjoy endless layout possibilities with this textured carpet tiles collection. Whether you lay it ashlar, herringbone, double herringbone, basketweave, the choice is ultimately yours. Also, use it in conjunction with Signature's vinyl planks or WOVN fabric vinyl tiles. This versatile and coloured carpet tile range is ideal for use in workspaces, education, retail and other commercial settings.
Order a sample today.